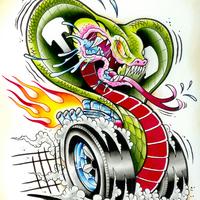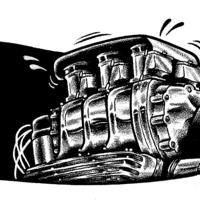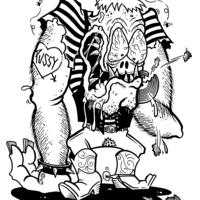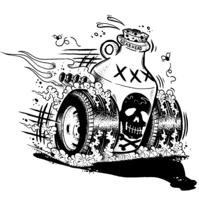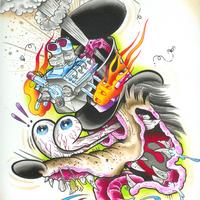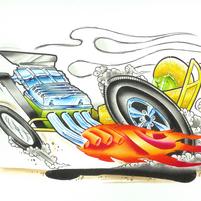 DeadFast is a side project I started a few years back as a way to showcase some of my hot rod style artwork. I have also put some of these designs on shirts and have them available for purchase if you're interested. 

I've also drawn designs and business logos for quite a few fellow hot rodders.

As one of the staff artists for GEARHEAD magazine I am charged with drawing up little doodles and headers for the magazine, so keep a look out for new stuff!!

I also make hot rod coloring books that I sell. T-shirts are black on white and the coloring books have pink or green covers with the same content in each. Books and shirts are $10+s&h. Or swing by the shop to purchase one!