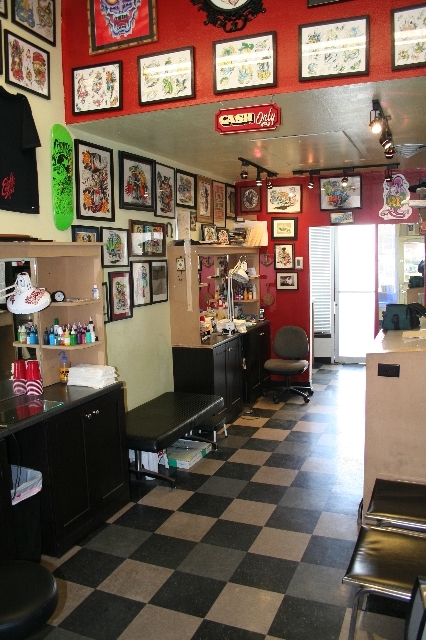 Eights & Aces was opened early 2008. A strong desire to push my painting & Tattooing to new heights drove me to seek out the smallest space possible so I could focus on what was important.

The scale down couldn't have gone better! I'm able to focus all my attention on Art and leave the diplomacy and mediating behind me.

However, recently I have welcomed a new addition to the shop, Jenny aka 'little'. It's been great and she adds a new depth the shop.

Please stop by and see what I'm excited about. If you've already come by,... then tell a friend!!

Please enjoy the site, and I look forward to seing you at the studio.

FLiP

Santa Cruz's smallest & greatest!!